Tracking Your Hunts, Preserving Your Memories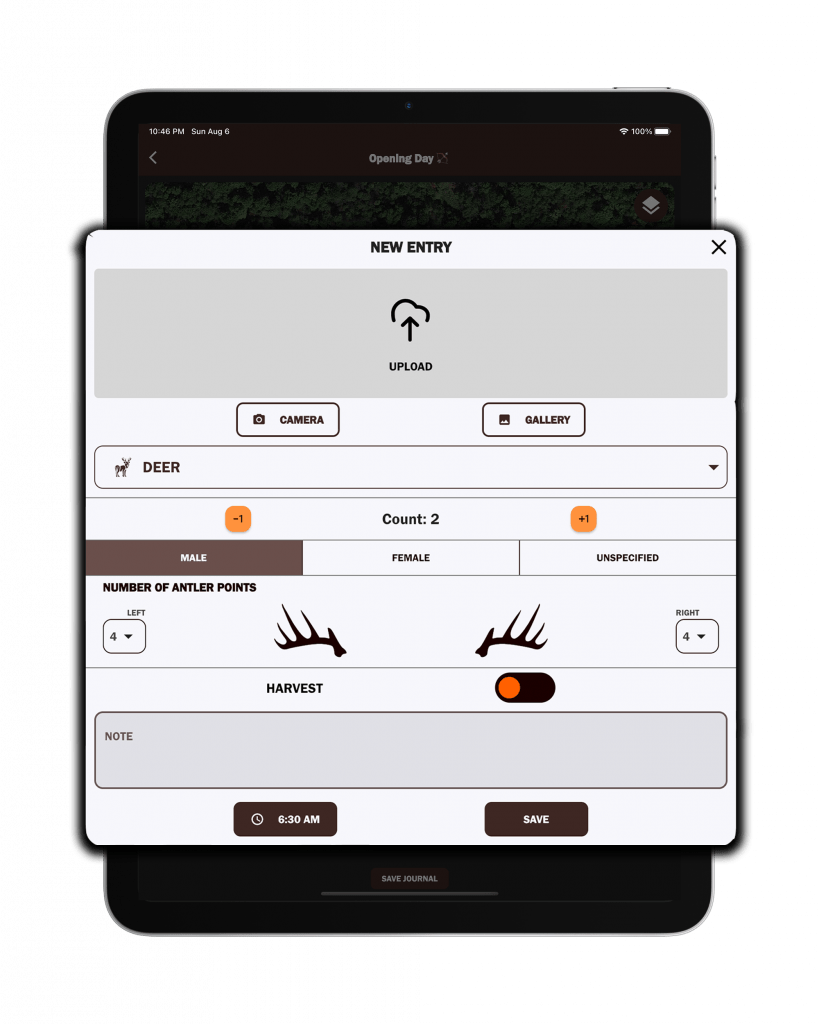 Essential Features
In the newest release of TrophyTracks, we have added many new and exciting features that will make your user experience incomparable to other hunting apps, such as the ability to assign a gender to game and track the number of antler points!
Our Features page highlights the many different ways TrophyTracks can enhance the excitement of a hunt or scouting trip. 
Journal with TrophyTracks.