Upgrade your Hunt with TrophyTracksPRO
Our PRO option combines all hunts from specific locations to provide advanced stats so that you can choose the best locations to hunt based on previous hunt data.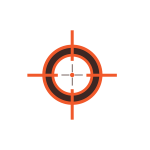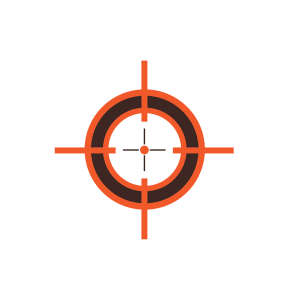 The more you journal, the better your chances of success.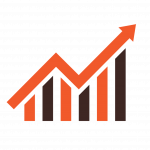 TrophyTracksPRO helps you understand how the time of year, day, and weather conditions affect the movement of the game you hunt.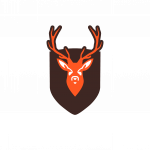 Choose your best stands based on your past hunting data to be at the right spot at the right time.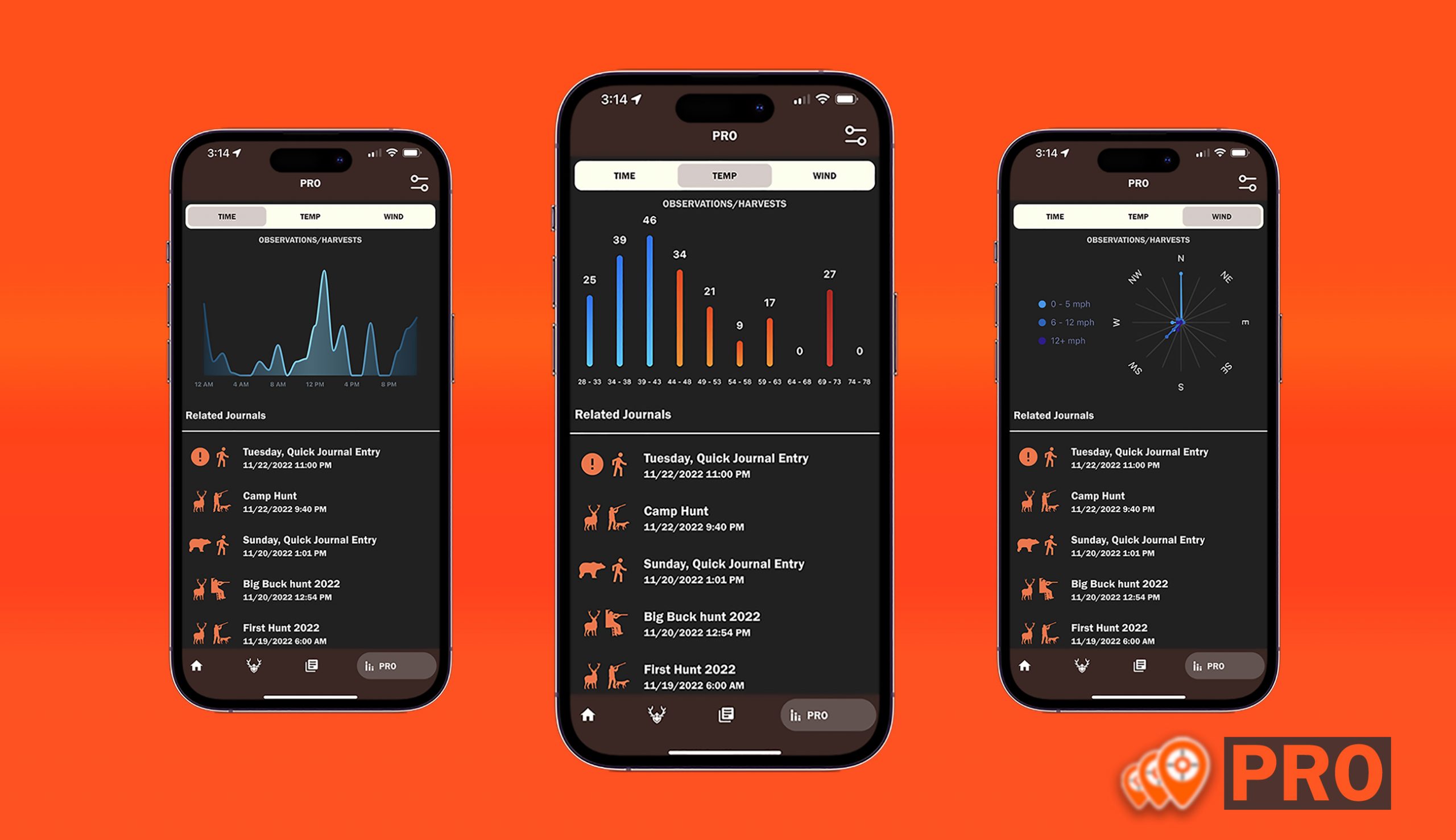 Location-Based PRO statistics
Select a pin to view location-based PRO statistics including average weather data, peak movement per hour, and the total number of location hunts, observations, and harvests. View all your hunts by location to dig deeper into trends with past movements, weather, and harvests.
Discover Patterns and Trends in Data
Over time your own personal observations combined with weather data can illuminate patterns and trends in animal movement to put you in the right spot at the right time. Decide what the best times, days, and weather conditions are to hunt to be the most successful when hunting your best locations.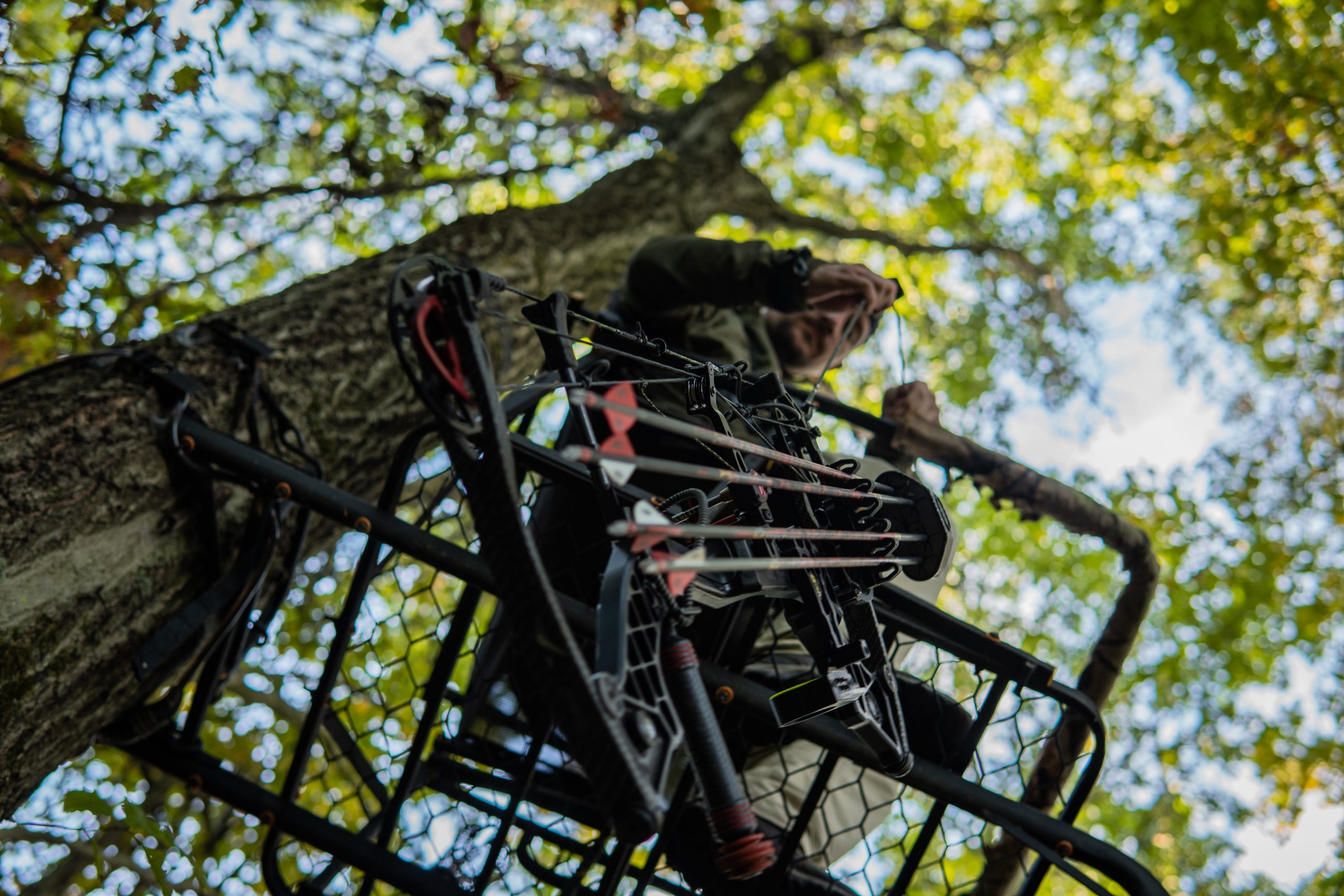 Unlock Extra Journaling Features
Save unlimited photos to your TrophyTracks journal and have the ability to edit past journal entries. Being a PRO user allows you to analyze trends blended with weather information to make informed decisions. PRO statistics provide overall insights into hunter routines, animal observations, and harvests.