Select a location pin to view location-based huntPRO statistics.

View the current temperature and observations by the hour to find peak movement.

View average weather information and discover optimal temperature ranges.

Review huntPRO statistics for all the journal entries at that location.

List all hunts related to that location to explore each individual hunt.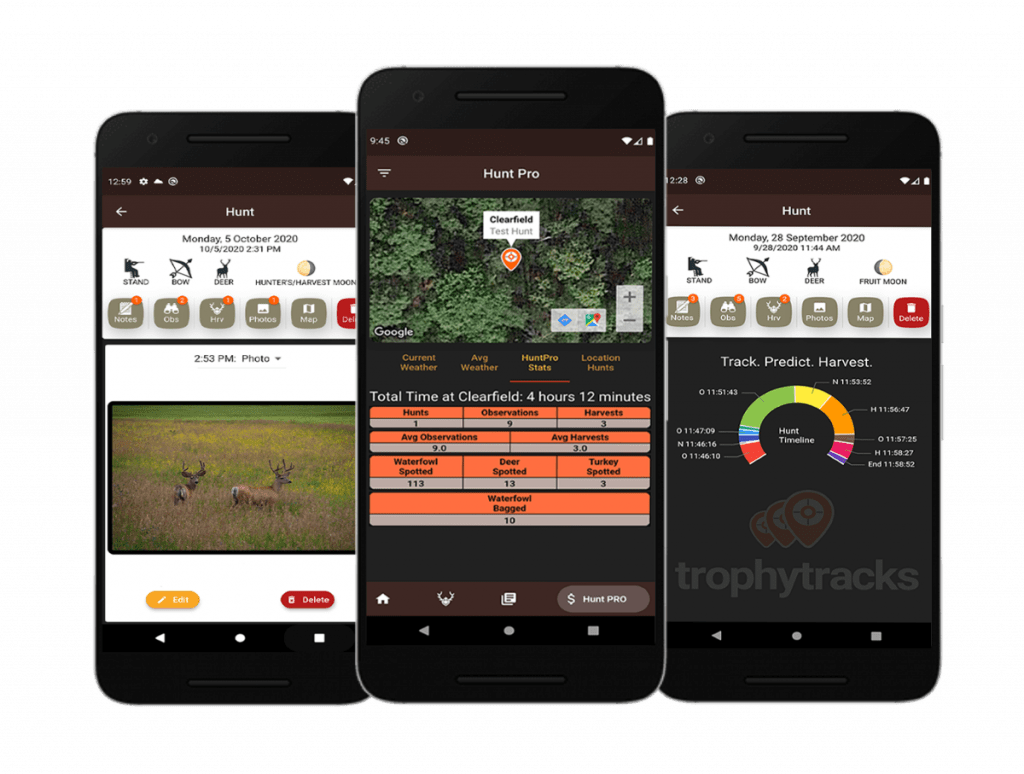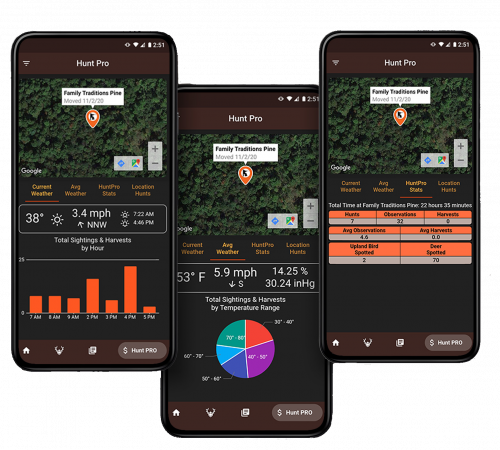 Over time your own personal observations combined with weather data can illuminate patterns and trends in animal movement to put you in the right spot at the right time.
Decide when the best time, day, and weather conditions to hunt your best locations.
Analyze trends in animal behavior blended with weather information to provide background decisions for future hunts.

Understand how weather and wind affect movement and compare them to previous hunts.
huntPRO statistics provide overall insights into hunter routines, animal observations and harvests. 

Ability to save unlimited photos to your TrophyTracks journal.
TrophyTracks huntPRO offers unique advantages to even the best hunters. For more about the basics of huntPRO and how it can propel your hunting experience, check out our latest blog below:
Subscription Rewards Coming Soon!